Tuesday, 9 September 2014
HISTORY OF OLD CAROLINA BRICK COMPANY

The driving force behind the success of Old Carolina® Brick Company was Dudley P. Frame.  He graduated with a degree in Ceramic Engineering from Ohio State University in 1942, went to work for Harrop Kiln Services, and joined the Army Corps of Engineers at the outbreak of WWII and saw action through out Africa and Europe.
Upon the end of the war, he returned to Columbus, Ohio to again work for Harrop in the design and construction of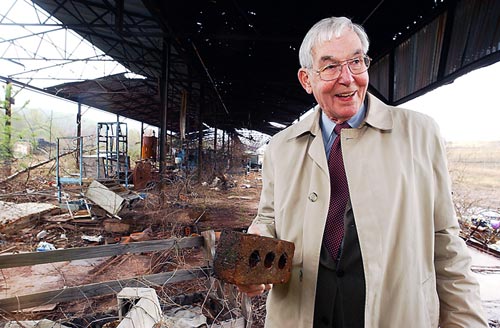 kilns and brick plants around the world.  He was building a sanitary ware plant in Attalla, Alabama in the late 1940's, when he met and married the local beauty, Katherine Cole and they moved back to Columbus, where they had 2 boys, Scott and David.
Katherine always wanted to move south, so in the mid 1950's they moved to Salisbury, NC where Dudley worked for Miller Equipment Company again designing and building kilns and brick plants.  But Katherine still wanted to return to her roots in Alabama, so in 1963, they sold their NC house and bought a small, extruded brick plant in Piedmont, Alabama and moved in with Katherine's mother.
The idea of making genuine handmade brick was actually conceived by Ladd Johnson, a friend of Dudley's in Salisbury.  He actually built the original plant in 1968 using imported Dutch forming and handling equipment with a Harrop tunnel kiln.  However he was unable to make a success of it and in 1972, Dudley Frame bought the company from him and through sheer engineering know-how and streamlining of the process, he made a profit from the very first.
In the meantime, both sons, Scott and David, went to Clemson University, where they graduated with degrees in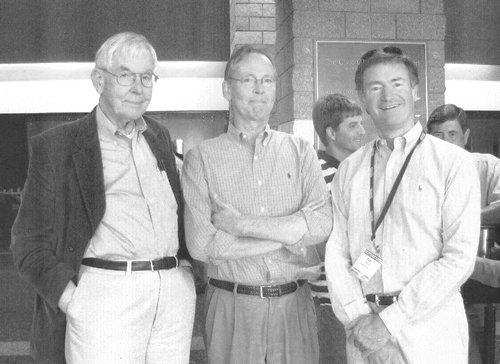 Ceramic Engineering.  David went on to initially work for the legendary Pete Knox of Merry Brothers Brick (later to become Boral) and Scott went to work for Swindell-Dressler, designing and building automatic coal and wood combustion systems for brick tunnel kilns.
Over the intervening years, many improvements and modernizations were added to the plant.  These included the addition of a unique monorail packaging system, which actually straps the cube half-way up and then pushes it back onto the monorail for completion of the package, with a final band around the whole stack thus making a super tight pack.
And, due to rising demand and the need for more production efficiency, additional process and engineering improvements were added to allow about a 4 fold production increase, up to the current capacity of about 10 million brick and shapes per year.
Both of the sons were enticed to return to the family business in the early 1980's and they installed a coal processing and burning system, which saved thousands of dollars in fuel costs over the years.
Later a 5th dryer tunnel of unique design was added, as well as a 10,000 square foot shapes making room, since special shapes and custom made brick were becoming a much more important part of the business.  And, in the 2000's, an additional 20,000 square foot extension was added to the plant for more storage of dried brick for weekend loading of the kiln.
In April of 2012, Dudley Frame unexpectedly died of a brain aneurism, leaving David and Scott to be Co-Presidents of the company.  They have each now had over 40 years experience in the handmade brick business and are extremely well equipped to continue Old Carolina's legacy of great service and beautiful handmade brick products.

Posted on 09/09/2014 2:58 PM by David Frame